Charles Fisk
Gender
Male
Status
Deceased
Race
Human
Location(s)
Location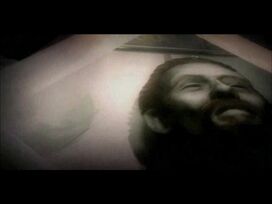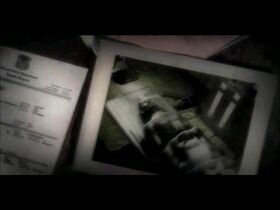 Charles Fiske was a character in the New Nightmare. He was an old associate of Carnby's who died in mysterious circumstances.
Background
[
]
Once a old friend and partner to Edward Carnby, Charles was found dead in 2001 on Shadow Island, where he was searching for three special tablets. He was a member of MOL, with Edward Carnby in Alone in the Dark: The New Nightmare. During the time in the order, Edward Carnby befriended him and eventually they broke away together. Charles Fiske is the owner of the detective agency where Frederick Johnson finds Edward.
Involvement
[
]
Frederick Johnson notifies Carnby of Fiske's death and convinces Carnby to go to Shadow Island. Carnby is going to Shadow Island to find the real people behind Fiske's death. Eventually Carnby finds out that Fiske worked with Christopher Lamb and Bureau 13. Ultimately, he starts to suspect Fiske never came to Shadow Island, as he would not have the patience and prudence to hide himself from the Creatures of the Darkness, and that, nevertheless, he was killed by a bullet in the heart. As a result, Carnby hypothesizes Lamb and Johnson are actually the two responsible for his death. Towards the end of the adventure, Johnson contacts Carnby, and reveals he suspects Lamb killed Fiske, as he was discovering too much about the Morton and their connection with Lamb.
Gameboy Color
[
]
Charles Fiske plays a larger role in the Gameboy Color version of The New Nightmare. Like in the other version, he was killed by Alan Morton, but his spirit was able to contact Carnby via a Mirror in the Morton Mansion, and later in a special amulet. He helps Carnby in the game.
Strategy
[
]
Quotes
[
]
Trivia
[
]
Although he is only seen in the intro FMV, he bears a strong resemblance to the original design of the original series' Edward Carnby.
See also
[
]
External links
[
]
Expansion required

This article is too short to provide more than rudimentary information about the subject. You can help

Alone in the Dark Wiki

by

expanding it

.

This template will categorize articles that include it into Category:stub.